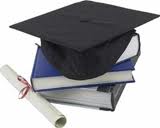 KUOK FOUNDATION BERHAD invites applications for the "Undergraduate Awards 2010" from Malaysian citizens applying for or currently pursuing full time undergraduate studies at the following institutions :-

International Medical University, Kuala Lumpur
INTI International University, Laureate International Universities Nilai
Monash University Malaysia, Sunway Campus
Multimedia University, Cyberjaya & Melaka Campus
University of Nottingham Malaysia Campus, Semenyih
UCSI University, Kuala Lumpur
Universiti Tunku Abdul Rahman, Kampar/Petaling Jaya/Setapak/Sg. Long Campus
Private University Colleges
Asia Pacific University College of Technology and Innovation (UCTI), Kuala Lumpur
HELP University College, Kuala Lumpur
Nilai University College, Nilai
Sunway University College, Bandar Sunway
Taylor's University College, Subang Jaya
Private Colleges
INTI College, Subang Jaya
KBU International College, Petaling Jaya
KDU College, Petaling Jaya
Stamford College, Petaling Jaya
Course Criteria
Undergraduate courses undertaken and completed in Malaysia only (including "3+0" foreign degree courses);
Accreditation by MQA (Course accreditation can be verified at MQR portal at www.mqa.gov.my/mqr/index.htm);
Priority given to science stream courses.
Type and Value of Award
Loans or half-loan half-grants ranging from RM10,000 to RM30,000 per annum depending on courses undertaken. Successful awardees will not be allowed to hold scholarships or financial assistance from other organizations.
Eligibility
Malaysian Citizenship
Genuine financial need and good academic results.
Must possess relevant pre-university qualifications, eg. STPM or equivalent.
Application forms can be downloaded from here or obtained from:
Kuok Foundation Berhad, Undergraduate Awards (Private Universities / Colleges), 14th Floor, Wisma Jerneh, 38 Jalan Sultan Ismail, 50250 Kuala Lumpur
The Student Counsellor / Registrar of the respective universities / colleges
Only shortlisted candidates will be notified for interview.
Completed application forms should be received by the Foundation on or before 13 AUGUST 2010.
Deadline
13 August 2010