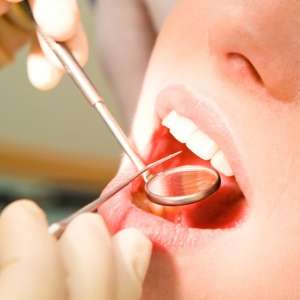 By very raw definition, dentistry is the branch of medicine that is involved in the study, diagnosis, prevention, and treatment of diseases, disorders and conditions of the oral cavity, maxillofacial area and the adjacent and associated structures and their impact on the human body. Doctors who practice dentistry are known as dentists. The dentist's supporting team aids in providing oral health services, which includes dental assistants, dental hygienists, dental technicians, and dental therapists.
One of the dentistry-related histories: The Indus Valley Civilization has yielded evidence of dentistry being practiced as far back as 7000 BC. This earliest form of dentistry involved curing tooth related disorders with bow drills operated, perhaps, by skilled bead craftsmen. The reconstruction of this ancient form of dentistry showed that the methods used were reliable and effective. reference
No doubt to practice dentistry is not an easy task, but when one's determination and effort take part in the path of realizing,  as easy as one plus one it will be. Nursing program / course is available in many of Malaysia's universities & university colleges (u&uc), just depends on one's intention upon selecting of preferred learning institution.

International Medical University (IMU)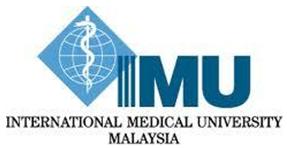 The International Medical University (IMU) began in 1992 as the International Medical College, or IMC, Malaysia's first private medical college. IMC became a University in 1999, but the University has remained true to key elements of the original IMC vision, which are to widen access to professional healthcare education, and to use innovative, integrated and student-centred means in providing that education. To date, the University offers undergraduate degree programmes in Medicine, Dentistry, Pharmacy, Pharmaceutical Chemistry, Nursing, Nursing Science, Nutrition & Dietetics, Psychology, Biomedical Science, Medical Biotechnology, Chiropractic, Chinese Medicine as well as postgraduate degrees such as MSc in Medical Sciences or Community Health by research and PhD in Medical & Health Sciences by research. extracted from www.imu.edu.my – "about the university"
[spoiler effect="slide" show="show IMU's contact info" hide="hide IMU's contact info"]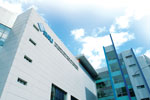 IMU Main Campus, Kuala Lumpur


No. 126,
Jalan Jalil Perkasa 19,
Bukit Jalil, 57000 Kuala Lumpur,
Malaysia
Tel: (603) 8656 7228
Fax: (603) 8656 7229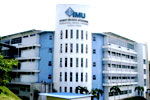 IMU Clinical School, Negeri Sembilan


Jalan Rasah,
70300 Seremban,
Negeri Sembilan,
Malaysia
Tel: (606) 767 7798
Fax: (606) 767 7709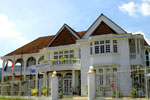 IMU Clinical School, Johor


No. 12, Jalan Indah,
Taman Sri Kenangan,
83000 Batu Pahat, Johor,
Malaysia
Tel: (607) 432 2787 / 0580
Fax: (607) 432 5575
[/spoiler]
Setara '09
TIER 5 (Excellent) [ ? ]
Established
1992
Campus(s)
Bukit Jalil, Kuala Lumpur (main campus)
Seremban, Negeri Sembilan (clinical school)
Batu Pahat, Johor (clinical school)
E-Application
Available
E-mail
[email protected]
Website
www.imu.edu.my
Bachelor of Dental Surgery  (BDS) (IMU)


5yrs

RM450,000

degree awarded by IMU

Dentistry Degrees from Partner Dental Schools


2.5yrs (IMU) + 2.5yrs-3yrs (Partner Dental Schools)

RM637,800-RM705,000

degree awarded by respective partner dental schools (universities)



– A-level: BBC | STPM: B+B+B+ | UEC: A2 B3 B4 in 5 subjects (Biology, Chemistry, Physics, Mathematics, Additional Mathematics) | Foundation: cGPA 3.50 out of 4 | Degree: BSc (Hons) 2nd Class Upper/cGPA 3.5 out of 4
* all qualifications should include 3 out of 4 science subjects (Biology, Chemistry. Physics, Mathematics) at STPM/A-Levels/equivalent qualifications)
* Information stated can be vary from time to time
src: www.imu.edu.my
Mahsa University College

Mahsa was established in earnest in the year 2005 in Pusat Bandar Damansara, Kuala Lumpur with the belief that higher education in the field of healthcare is a vital cog in the development of the nation, with vision involved creating a centre of excellence in Medical, Nursing and Allied Health Sciences Education in Malaysia, thereby developing qualified and compassionate healthcare professionals to serve the needs of nation, which it is in line with the Prime Minister's vision that Malaysia should become a centre for academic excellence. In order to generate a pool of skilled healthcare professionals, the University College gathers the brightest minds in the country and abroad to help nurture the minds of its students. Furthermore, in the field of healthcare, theoretical knowledge though important is nonetheless secondary to clinical exposure and hence, students are always exposed to practical experience at the earliest stage during their tenure. extracted from www.mahsa.edu.my – "the university college"
[spoiler effect="slide" show="show MAHSA's contact info" hide="hide MAHSA's contact info"]

Pusat Bandar Damansara Cam

pus (PBD)
Level 6, Block A,
Pusat Bandar Damansara,
Damansara Heights,
50490 Kuala Lumpur, Malaysia
Tel: 603 2092 9999
Fax: 603 2093 1599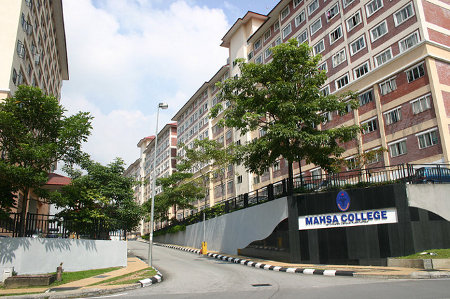 Jalan Universiti Campus (JUC)


Jalan Elmu,
Off Jalan Universiti,
59100 Kuala Lumpur,
Malaysia
Tel: 603-7965 2555
Fax: 603-7965 2688
[/spoiler]
Established
2005
Brainchild of
Datuk Dr. Hj. Mohamed Haniffa (CEO)
Campus(s)
Pusat Bandar Damansara Campus (PBD), Kuala Lumpur, Main Campus
Jalan Universiti Campus (JUC), Kuala Lumpur
E-Application
Available
E-mail
[email protected]
Website
www.mahsa.edu.my
Certificate for Dental Surgery Assistant (DSA)

2yrs

Diploma in Dental Technology

3yrs

Doctor in Dental Surgery Degree

5yrs



* Information stated can be vary from time to time
src: www.mahsa.edu.my