As you proceed to higher level of education, have you slowly notice that something are missing or lacking around you and you do not know what it is? In nowadays study trend, it is essential for each and everyone one of us to be equipped with what are needed. Eventually, you will find that with the seasoning of what you may not having now, you are going to be pleased and probably you will be able to discover a whole new experience of studying.

Friends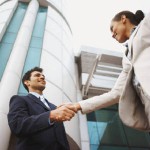 Having only one friend is always not enough, just like money, the more you have the happier you will be, however, money cannot buy friendship and we should be cherished towards everyone who appear around us. Make sure that the very first step of making friends should always start from yourself, it is essential for one to be open-minded and friendly, moreover should always bear in mind that tolerate between each other is vital when interacting. The moment you pursue to a higher education level, definitely what needed to be done is more cchallenging and difficult, however, problems may become tiny issues if you can have someone to share and discuss with. Furthermore, you will also find that friends are always the person who you can speak to when you want to express either happy or sad feelings, especially for foreign and non-local students whose family members are seldom around, although sometimes friends can be troublesome, it is not wrong to conclude that what you gain from it will never be less than what you may lose.
Notebook/Laptop Or Personal Computer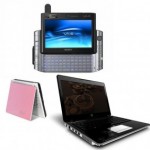 Without either one of these, definitely you will be having a hard time of what to do when you are free or feeling bored. Why it is essential and we consider it as a must have gadget when you pursue to higher level of education? The first reason is that some courses may require student to have their own computer or students are encourage to have one, especially when lecturer is lecturing, notebook is useful for the purpose of taking down important notes, for example, assume that a lecturer who teaches computing is showing coding method and projecting it on screen, instead of just looking at it, a better understanding can be enabled if students at the same time can do it on their notebook while referring to the method given, the moment students encounter any probelms, they can always asked question in no time and get quick solutions from their lecturer. Furthermore, some scheduled timetable may result in such a way that students may have 2 to 3 hours of break time, while at that moment, notebook will be very useful if you plan to make use that period to do revisions, watch movies or play games, time do flies if you have something to do and focus with. For non-local or foreign student, instead of making international call or long distance call which can be extremely costly, by having a computer, online chatting portals such as MSN, Yahoo and Ebuddy will enable you to keep in touch with your family members even though they are few thousand miles away.
Printer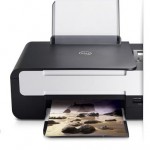 You can avoid from being tripped by a banana skin, but you cannot never ignore the existence of assignment. Every time when thinking of assignment, other than thinking of how to complete it before the due date, should also consider of how to realize it into a hardcopy form, definitely a handwriting-based assignment will not be accepted upon submission, therefore, this is why at least each student must own a printer. An inkjet printer should be enough if you plan to use it until your graduation. Other than printing of assignment, for those who always suffer from computer eye strain, instead of reading slides from monitor, it is better to print it out and read, by having a hardcopy of slides, you can read it whenever you want at any places which will be more convenient when your computer is not around. Most of the campuses do provide printing service, but most of time, printing fees will tend to be more expensive if compare to self-printing.
The Table of "Importancy" VS "Needs"
Ranking
So Called 'Needs"
Details
1st
Friends
The more the better, make friends whenever possible
2nd
Notebook / Personal Computer
For moderate user: RM2000 – RM3000 (Recommended)
For advance user: RM3000 – RM5000
3rd
Printer
For moderate user: Inkjet printer RM150 – RM200 (Recommended)
For advance user: Laser printer
4th
Internet Connection
Connection speed: 1Mbps (Recommended)/ 2Mbps
6th
Pen drive / Thumb Drive
Space – Gigabytes:
4GB (Recommended)/ 8GB
7th
External Hard Disk
Space – Gigabytes:
160GB/180GB/250GB (Recommended) / 500GB
8th
Own Transport (Not necessary)
Most of the campuses do provide shuttle bus service:
– Bus/LRT station to campus
– Accommodation to campus