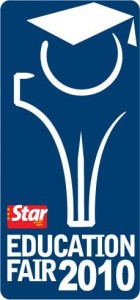 The traditional Star Education Fair, Malaysia's premier education fair, will once again be held on 9th and 10th of January at the Kuala Lumpur Convention Centre (KLCC).
It will be a golden opportunity for parents or students to get first-hand information on tertiary education and career options. Most of the higher educational institutions and agencies will be present at the fair to introduce their institutions and courses offered. They are also there to offer advises to those who need help in deciding the right course to pursue.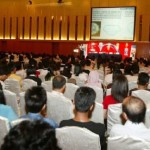 There will be a Education and Career Talks at the fair. If you are somehow confused or want to know more about education choices and career options, you may join the talks and forums. You can also speak with the Star Education Fund Personnel at the fair to enquire more about scholarship offers and financial assistance.
There will be also some fun contests you can participate in and try to win yourself some great prizes if you are lucky enough.
Detail information about the fair:
Kuala Lumpur:
Date:     9th and 10th of Jan, 2010
Venue: Exhibition Halls 1, 2, 3, 4 and 5, Kuala Lumpur Convention Centre(KLCC)
Time:     11am – 7pm
Admission Fee: Free
Penang:
Date:     6th and 7th of March, 2010
Venue: Penang International Sports Arena (PISA)
Time:     11am – 7pm
Admission Fee: Free
For more information about the fair, visit http://thestar.com.my/education/edufair. 
Having problem deciding which college or university is right for you? Go and visit the 23rd Star Education Fair!