The Malaysian Association of Private Colleges & Universities(MAPCU) together with the Malaysian Qualifications Agency (MQA) are once again organising the MAPCU – MQA Higher Education Exhibition 2010. The 7th MAPCU-MQA Fair will be held on 23 & 24 January 2010 at the Mid-Valley Exhibition Centre, Kuala Lumpur.
The fair is aimed at promoting higher education in Malaysia and providing opportunities for students or parents to learn or to know more about institutions and courses offered. Most of the higher educational institutions and agencies will be present at the fair to market their tertiary courses and services to their prospective students in person.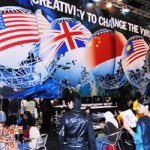 There will be a Education and Career Talks, fun contest and many other events with prizes during the fair.
The Fair is open to everyone and the admission is free. 
SPM / STPM / 'O'Level graduate? looking for tertiary education options? If yes, Join the fair!  Bring your parents too if they are free!
Date: 23th and 24th of Jan, 2010
Venue: Hall 1 & 2, Mid Valley Exhibition Centre, KL
Time: 10am – 6pm
Admission Fee: Free
Below is a list of universities and colleges among the best that will be participating in the fair (based on studymalaysia.com):
Asia Pacific University College of Technology  & Innovation (APIIT/UCTI)
MAHSA University College
International Medical University
UCSI University
Aviation Management College
Berjaya University College of Hospitality
Curtin University of Technology, Sarawak Campus
Dasein Academy of Art
Food Institute of Malaysia
IDP Education Private Limited
Innovative International College
International Institute of Management & Technology (formerly known as Perkasa College)
International University College of Technology Twintech
KLC Placement Services
Kolej Sri
Kursk State Medical University
Legend International College of Hospitality & Tourism
Malaysia University of Science and Technology
Southern College
Universiti Kebangsaan Malaysia
Universiti Malaysia Pahang
Universiti Malaysia Perlis
Universiti Putra Malaysia
Universiti Teknologi Malaysia